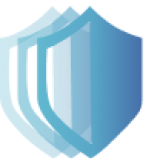 INS 3
Try Insurance For Web 3.0 & Crypto Assets!
Defi
INS3, as the world's first completely decentralized insurance. Users and oracle nodes jointly decide the market, assets and the deposit/withdrawal condition of centralized exchanges through the independently built claim oracle. Thereby abandoned the process of voting on governance tokens to determine whether to reimburse or not, and minimized the governance of the system. 
INS3 - an original insurance project, with an innovation model of "DeFi + NFT + oracle + cross-chain". The time of XVS and pancake has ended, but the story of AAVE and Uni is continuing. DeFi insurance is rising. Believe us, the next chapter of DeFi insurance starts with INS3. Come start a miracle with us!