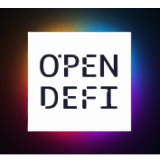 Open Defi
A community driven DAO creating the next era of multi-chain DeFi.
Defi
The Open DeFi community includes some of the most respected DeFi & Web3 people and projects across the globe. The Open DeFi community believes that the future of decentralized finance will be optimized only through values and endeavors that are immersed in non-tribalism, collaboration, exploration, and multi-chain at its core. After all, Web3 is not a winner-take-all space like the internet today, but a network of decentralized communities working towards a better internet and co-operative capitalism. Today, there are too few initiatives in the crypto-blockchain space that are driving this realization, which is why we are now introducing the Open DeFi DAO (OD DAO). 
OD DAO is a DeFi Ecosystem DAO, formed to launch the breakthrough DeFi projects of tomorrow and generate long term value by building and launching early stage financial protocols, applications, tools, and infrastructure that support Open DeFi's vision of a cross-chain DeFi ecosystem. The DAO will support and launch projects across all layer one ecosystems and explore DeFi markets surrounding new digital asset classes, including NFTs, data tokens and more. The goal is to develop a truly integrated multi-chain DeFi ecosystem that will open up liquid markets and establish a new operating system for finance. 
The OD DAO gives its community members the ability to generate the next generation of DeFi. The Open DeFi DAO Governance token acts as a community resource to: 
Govern DAO operations, manage treasury and oversee accrued assets & revenues. 
Launch early stage projects through community based decision making. 
Assist Open DeFi projects and products to bootstrap liquidity. 
Reward venture strategists for developing research & theses, creating project proposals, developing incubation funnel, performing due diligence and managing assets for optimal long term returns. 
Stake into the liquidity mining program to earn more tokens.
Earn liquidity rewards and fees by adding liquidity into native OD DAO vaults. 
Reward DeFi strategists for identifying new vaults & yield farming strategies and optimizing accrued assets to maximize yield revenues. 
Reward marketers and influencers for promoting and educating their OD ecosystem projects to help build community and awareness. 
Curate and Analyze Data using Artificial Intelligence and Complex Systems Modeling. 
The governance and operations of the OD DAO will be truly community driven, as membership will be permissionless, and anyone can join the DAO and participate fully.