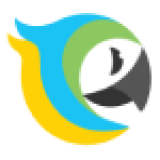 Decentology
Learn. Level Up. Launch your Dapp.
Developer
What is FastCamp?
The Hyperverse FastCamp is a mini bootcamp designed to help Web2 developers start building for Web3 using the Hyperverse.
We will be hosting FastCamps for Ethereum, Metis, and Flow (and other blockchains as they get integrated into the Hyperverse), where we will go over all the basics you need to know about that chain and how to start developing Dapps (Decentralized Applications) on them using JavaScript.
Upon completion of the FastCamp, you will be given a FastCamp NFT which gives you access to apply for the Hyperverse Project bounties!
What is the Hyperverse?
The Hyperverse is an open marketplace of community-built, audited, easy to discover smart modules. Our goal - to make it easy for JavaScript developers to build Web3 apps without writing a single line of smart contract code.
Think "npm for smart contracts."
Why the FastCamp?
We want to onboard more devs to Web3 and show them how easy it is to get a Dapp up and running using the Hyperverse! We also know that developers are very busy, so the FastCamps are designed to not require a heavy time commitment.
Who is FastCamp for?
FastCamps are for any developer that has experience using JavaScript and has an interest in (or is already) building Dapps.