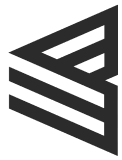 Lead
World's simplest crypto wallet and DeFi Access
Exchanges and Wallets
How It Works?
To enjoy all the products and services offered by Lead Wallet, as an iOS or Android user, all you need to do is to head over to the Android play store or iOS app store to download Lead Wallet. It takes less than a minute to set up your Lead wallet account to start benefiting from Lead wallet services.
Why Lead?
We are not trying to reinvent the wheel. We are not trying to create a new blockchain ecosystem that nobody would use. We understand the biggest problem with cryptocurrency adoption is the lack of user-friendly and beautifully-designed applications.Cryptocurrency wallets are the gateway to adoption as they are the first application that newcomers often interact with before they start interacting with other kinds of apps. We are trying to be the leader of that adoption.
Learn about LEAD TOKEN
LEAD Token is an ERC-20 token that fuels the products and services that are delivered on Lead Wallet. With this, LEAD token is basically the heart of the Lead Wallet app. LEAD token is designed from the ground up to have natural demand as the services of Lead Wallet themselves get more popular.