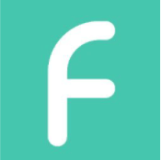 ForTube
World's Top DeFi Lending Platform
Partnership
ForTube is constructed on smart contract and automated algorithm technology, supporting multi-chains including ETH, BSC, Polygon and OEC , and will support more cross-chain assets in the future. The unique DeFi technology components and security concepts ensure the user experience and asset security, and the code have passed the joint audit by well-known security companies. 
Vision 
Relying on blockchain technology to carry out innovative experiments, ForTube aims to promote financial inclusion, providing individuals and enterprises with crypto investment, financing and trading services, to meet the needs of different users of crypto financial businesses. 
Product Ecology 
ForTube 
ForTube is the world's leading DeFi lending platform supporting most of the world's popular assets. Users can earn interest by depositing the assets and pay the interest to borrow the assets. ForTube supports deposits and withdrawal, borrow and repayment at any time. 
ForTube BOND
ForTube Bond is a Bond Financing Agreement issued by ForTube. Users can issue bonds by pledging ETH and other mainstream assets, and they can also obtain investment income by investing in the corresponding fixed term bonds.